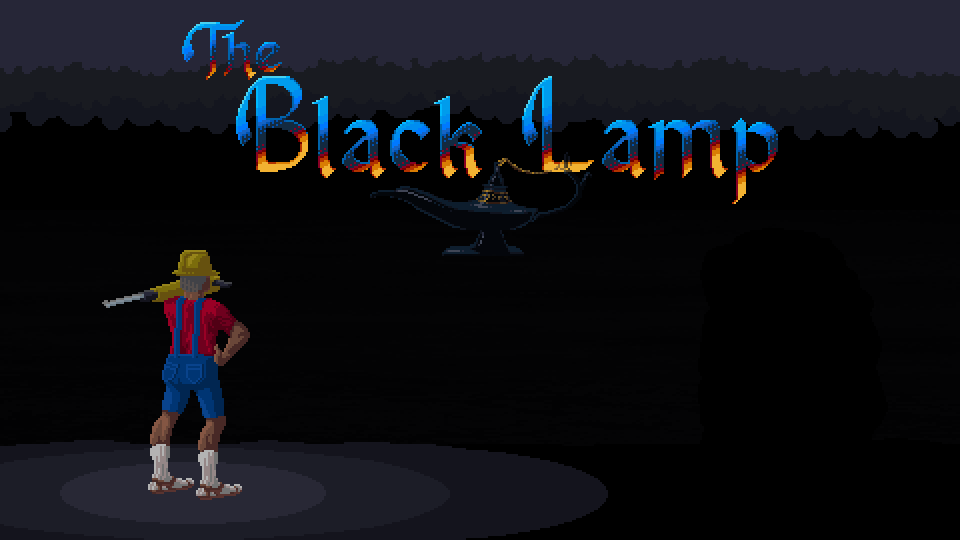 The Black Lamp
A downloadable game for Windows
This game was created for a monthly game jam challenge. The theme was: DESCENT. This game is non commerical, free to download, but do not distribute or modify. Since it's last release I added some more levels and new hazards. I also added a skipcode system, so you can write down or memorize the codes to jump to a level for a little practice.
You have 40 minutes to dig your way through rock and rubble and find the Black Lamp, before the ocean swallow the island again.

There are a number of treasures to collect on every level to activate exit door. You can leave behind 1 treasure out of every 6 to make it easier (1 out of 6, 1 out of 11, 2 out of 12, etc.).

Controls:
Use LEFT-RIGHT or A-D to move left or right, or gamepad sticks or Dpad. Hold SPACE or gamepad A to enter drill mode. Use directions to drill in any 8 directions. Press and hold SHIFT or B, or gamepad triggers to stand still while drilling. Press R to restart a level (costs 30 seconds, but the game rerolls treasure and hole placement).
Credits:
Graphics, design, code, sounds: Coyote
Additional design, testing: Allegra
Music: Vincenzo
This is a prototype with some bugs and strange features, could use a full redo in every department. But it has a start and an end, so hopefully you will have fun playing it, and who knows you may stumble upon a secret in the process...
See this, and more on my homepage: https://pixelkrajcar.com/

I post something new now and then on facebook: https://www.facebook.com/pixelkrajcar

Install instructions
Just download, unzip, and enjoy. This game saves settings in your\Users\[user]\AppData\Local\descent\ folder.